The Rice Memorial High School Cross Country team kicked off their season on Saturday, August 26 with a scrimmage meet at Champlain Valley Union High School. This meet was a relay meet with two-person teams running a combined four miles.
The season started long before this meet with summer practices and team get-togethers, such as a hike up Camel's Hump, organized by team captains, senior Adele Bounds, and junior Forest Hines. As Coach Mark McKenna '78 often states, "Summer miles bring fall smiles."
The team has already forged a strong bond through these experiences which helps to create a supportive and positive environment for the upcoming season.
"My favorite part of cross country is just being able to run, with my friends too," sophomore Deborah Bounds said, reflecting on both the individual and team aspects of the sport and looking forward to this season's possibilities. "I love being on such a supportive and friendly team. Each race I try to get a good time and beat my PR [Personal Record],"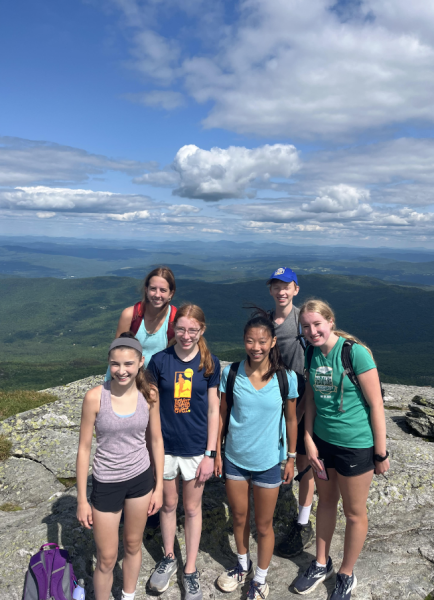 Summer miles have indeed brought fall smiles with the team already running three to six miles per day and breaking last year's personal records such as Hine's personal record of 23:07 and sophomore Lily Swan's 22:47.
The first meet, held at Champlain Valley Union High School, is an informal meet created to help transition middle school runners to high school distances due to it being shorter than other meets that will occur throughout the year.
This year "summer rain brought fall mud pits." The Champlain Valley Union High School meet was mostly on grass, which turned into mud under recent torrential rain.
"The entire course was covered in several inches of mud, and lots of people wiped out," Hines said. "Overall, it was not a great race but hopefully I'll do better on the next ones." The boy's team had to run last and was subjected to the worst conditions of the day. Most of the other runners agreed with Forest's opinion of the meet, with others choosing to look on the bright side.
"Looking positively on it, it was a great practice for everyone," said Adele Bounds. Bounds remarked that she had to take the race easy due to the slippery conditions and potential for injury but also looks forward to other, less muddy meets to come.
The team and coaching staff are looking forward to the state meet with this year's group of runners shaping up to be a strong contender.
As Coach Mark McKenna, who has been coaching cross country for about 23 years, said, "The men's team is small but the athletes on it show some real promise for the upcoming season. Unfortunately with VPA rule changes they need one more runner to qualify for a scoring position at States. The lady's team is loaded with talent and is what I would consider a strong contender for a State Championship."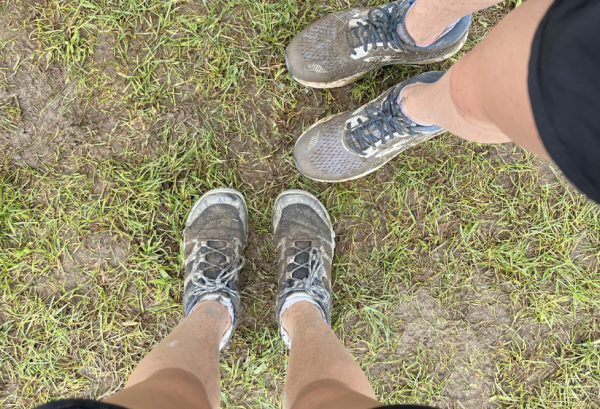 Rice Memorial High School's home meet will be held on Wednesday, September 27 and the Vermont State Cross Country meet will be held at Thetford Academy on October 28. Anyone interested in joining the Cross Country team should contact Mark McKenna at [email protected].