Viner's New EP Explores the Meaning of Happiness
An EP or "extended play" is a short album containing four or five songs. Rice Memorial High School senior Catherine Viner has produced two EPs, her most recent, Hypothetical Happiness, having come out last December.
Viner's love of music started when she was around three years old. Her passion for songwriting started early as well. She wrote her first song when she was six years old, and her love of music expanded from there.
"But I got more into it in fifth grade," Viner said. "I got my first ukelele and I learned how to play and I remember feeling all these emotions and I just started writing lyrics with them and I made my first song." She recorded her first song using an in-home mic and Garageband but later used professional recording when she decided to release her music online. She records her songs in a studio called Underground in Randolph.
Kevin Ginter, Viner's current music teacher, has been teaching her for about six years. He describes her as a very dedicated and accomplished musician.
"Not only does she sing, play guitar, and write her own music," Ginter said, " but she has played five lead roles in musicals since I've known her, participated in chorus three out of four years, and vocal prep." Catherine has had many roles in musicals at Rice including Beth March in Little Women, Fontaine in Les Miserables, and her most recent role, Marian Paroo in the upcoming production of Music Man. She also played an original song in her junior year Stunt Nite show.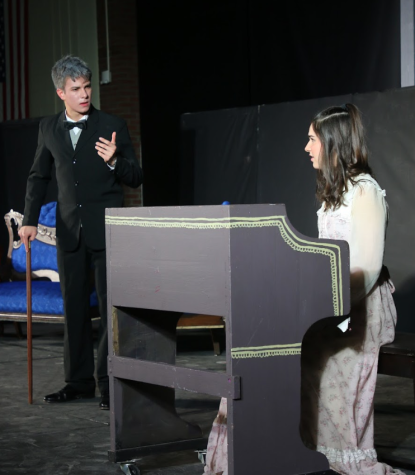 When asked about the meaning behind her EP Hypothetical Happiness, she said, "It's sort of that fake facade that you can put up that you're happy all the time." She stated that she is genuinely happy, but that Hypothetical Happiness exposes the underlying truth that everyone has moments when they are not.
"I think she's really the definition of doing something that you have a passion for," senior Mary Grace Murphy said. "[And] if it doesn't make you happy, don't do it." Catherine's drive inspires others around her.
"Her music's really relatable for a lot of reasons," Claire Vincent, senior, said. Catherine's music conveys real emotions, and listeners can connect to her music on a deep level.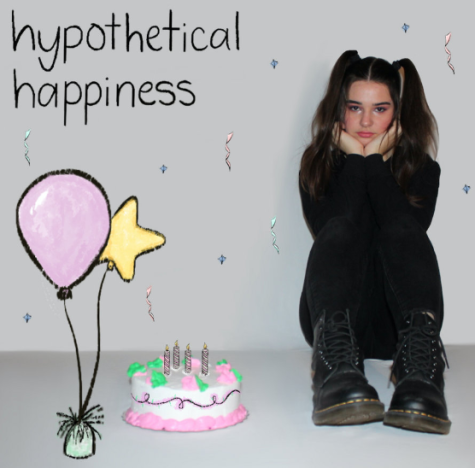 Viner's plans for the future include going to school for entertainment, film, and theater. She would also like to look more into producing music videos. You can listen to her music on Apple Music and Spotify.