Rice Day of Giving
The Annual Rice Day of Giving took place last Thursday, March 16, a tradition Rice has upheld since 2017. 
Advancement had collected over $210,000, exceeding their goal by 60,000 dollars. This money will be used to further support The Rice Cathedral Annual Fund. 
The Rice Day of Giving is an annual one day only fundraising event, raising donations contributed by alumni, parents and grandparents, faculty, staff and students. The donations go towards the Rice Cathedral Annual Fund and are used to better the lives of Rice students with things such as classroom equipment, campus ministry, athletic equipment, extracurricular activities, and Stunt Nite. Rice hoped to raise $150,00 in one day making it the largest fundraiser at Rice.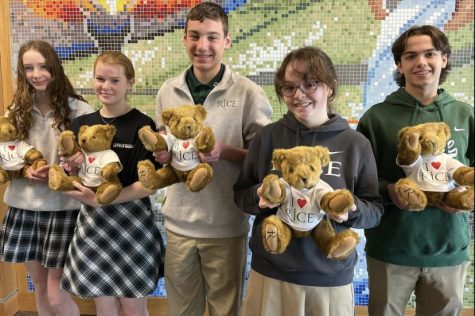 The tuition for a Rice student is discounted by 30%; furthermore, Rice provides financial aid to those who qualify through The Rice-Cathedral Fund. Nearly 40% of all students at Rice receive some form of financial aid. The Rice Day of Giving goes towards the Rice Cathedral Fund to bring students to Rice that otherwise may not be able to afford it. 
"Every student deserves to have a Rice education and it should be affordable for every family," said Debby Rolland, Director of Donor Engagement and Major Gifts. 
Nancy Viner, Director of Leadership Giving, said that this event has "grown from $75,000 to $150,000" in the past years. This goal was not only met, but exceeded with Rice raising over $200,000.
 "We have a group of generous donors that will match dollar for dollar the first $50,000 raised on that day," Viner said.
If you still want to donate and support the development of Rice, click here.